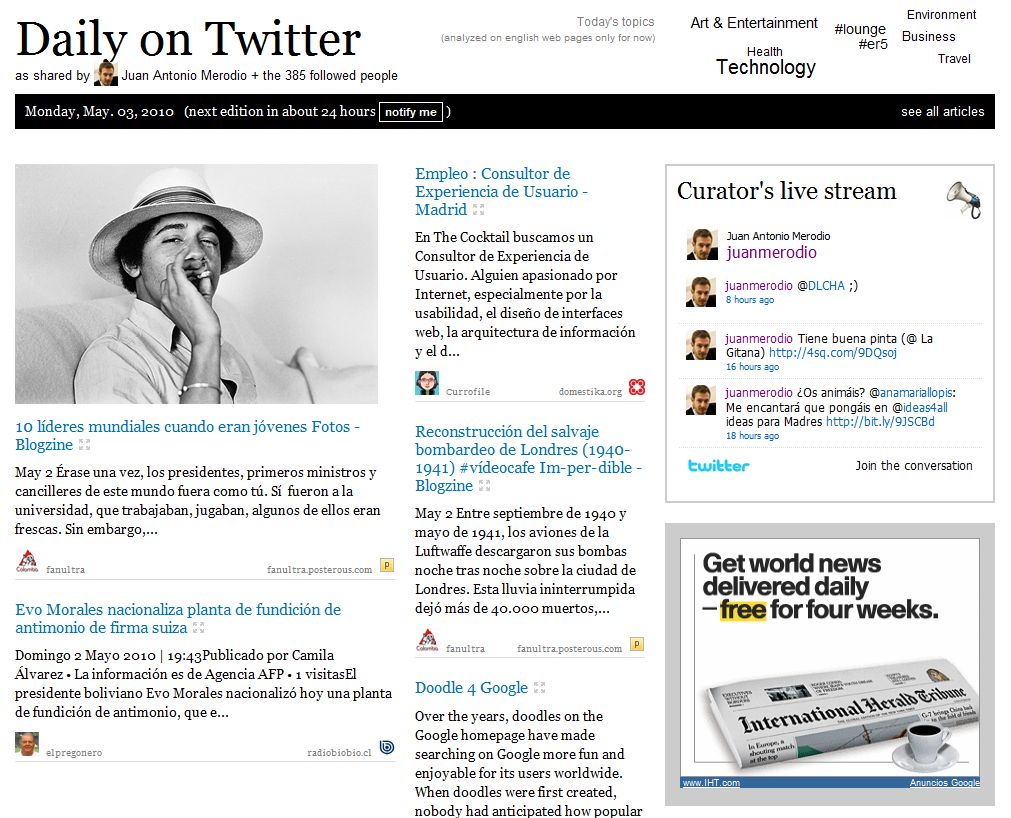 You might now about this already, but just in case let me tell you about it.
I saw this for the first time when Le Marais made one.
A Paper.li is a newspaper with all the twitter messages that you receive or emit.
Ever since, they've been mushrooming all over the place.
So I also made one, which really helps me going through the twitter news, because it's waaay more visual.