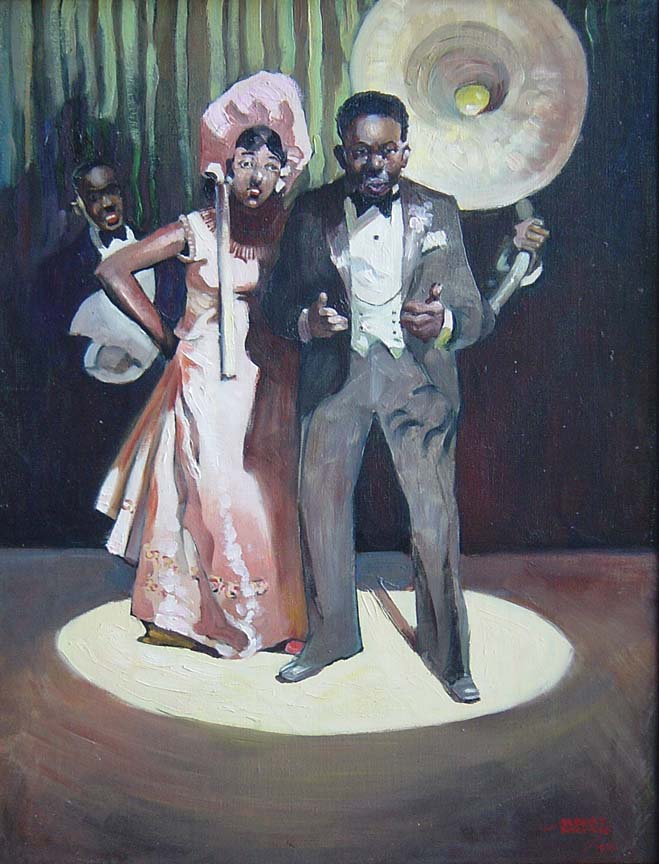 (art by Albert Alexander Smith)


(art by Marvin Israel)
Never thought I'd like this exhibition as much as I did. It was built so that on one side you had a timeline of jazz covers and news, and on the other side the art that was inspired by it. I found out some names I didn't know, although they could have dared adding more information on the political side.
(art by David Stone Martin)
The website has a lot of what's shown, so if you want to see it, click
here
.
Lovely and about to finish. If you are around, pop in (free on Sunday afternoons!)